Company
Welcome to Shenzhen Future LIGHTING CO., LTD. (hereinafter referred as SFL)! SFL has been dedicated to making excellent products to our esteemed customers since its establishment in 2009, At present, SFL has become a professional manufacturer of LED lighting products, and can provide a wide range of products, like LED Pixel light, LED strips, LED panel lights, and LED modules and so forth.
SFL employs fully automated equipments like reflow soldering, wave soldering and SMT machines on the production. We have experienced technicians and salespersons, and we offer customer integrated-service including pre-sale service, after-sale service, technical support and transportation service.
SFL pays endless attention to every detail. By examining the incoming materials, including the color consistency, CRI, light intensity and etc., SFL ensures the products to be of perfect quality. Our attention is still paid to testing the finished products. All of our products are exhaustedly tested to accord with the standards of CE and RoHS.
Hopefully, our attention to detail and focus on quality controls is why you will choose us to be your No.1 choice. Our excellent sales and after-sales team are always at our service and will take good care of you. Our valued customer!
---
SMT WORKSHOP- 6 high speed chip mounters and 2 reflow ovens

---
LED Panel Light Assembly Production Line- 20,000 pcs output monthly

---
LED Strip Light Production Line- 300,000 meters output monthly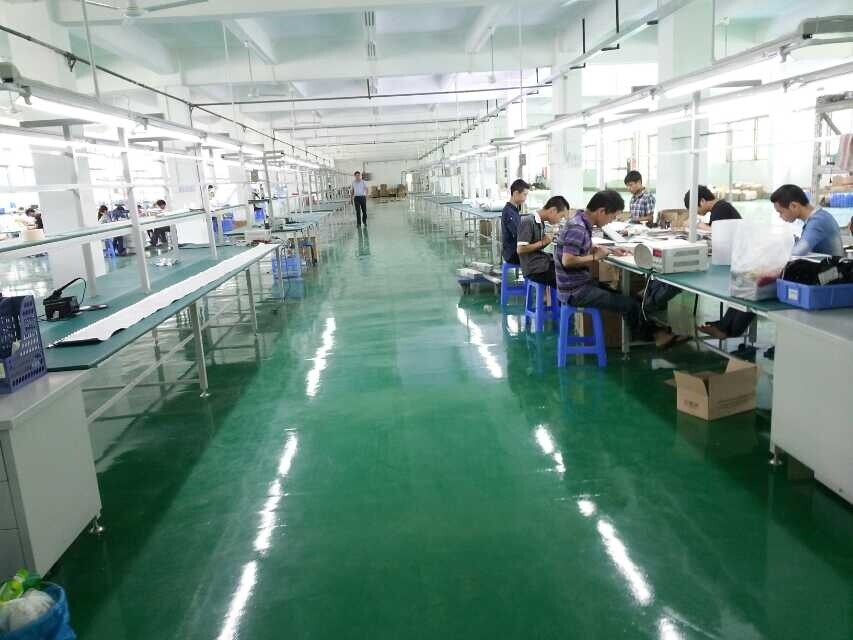 LED strip production line --2,000,000 PCS output monthly